Brochures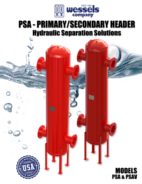 PSA – Primary/Secondary Header – Hydraulic Separation Solutions
Wessels Primary / Secondary Headers are used in heating and cooling systems that require the primary and secondary loop of their system to be interlocked.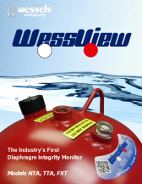 WessView Diaphragm Integrity Monitor
The WessView is the industry's first diaphragm integrity monitor for diaphragm expansion tanks. This revolutionary, patented technology can be found exclusively on Wessels tank models NTA, TTA and FXT.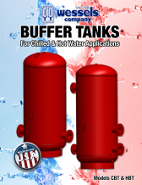 Wessels Buffer Tanks
Chilled water buffer tanks and Hot water buffer tanks for systems that require additional "buffer" capacity to eliminate problems such as excessive chiller or boiler cycling, poor temperature control, and erratic system operation.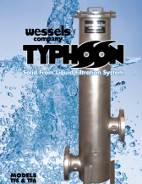 Typhoon Filtration System
The Typhoon filtration system is engineered to remove solids from liquids. It offers revolutionary filter performance due to an innovative design that uses flow-diverging technology to separate dense solids before filter contact.