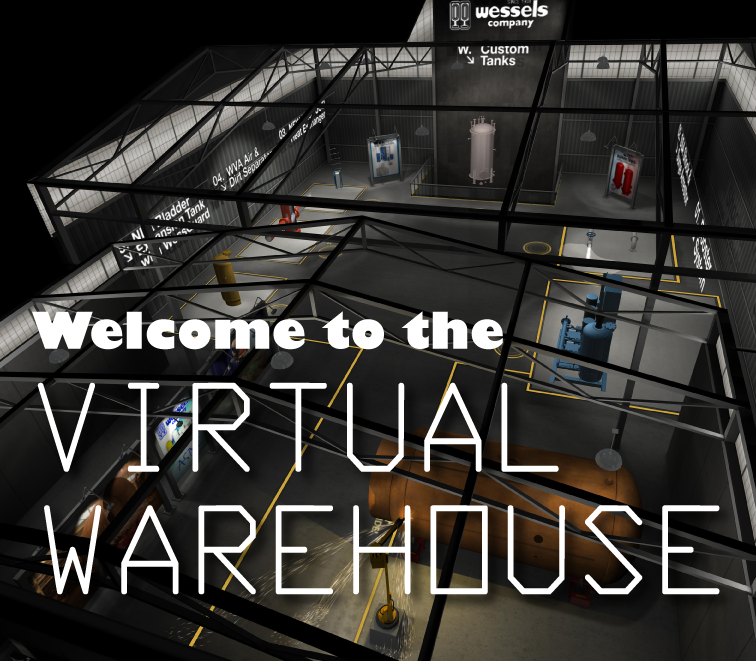 What Is The Virtual Warehouse?
The Virtual Warehouse is a fun, new way to explore some of Wessels Company's most popular products in FULL 3D using the Oculus Rift Virtual Reality (VR) headset.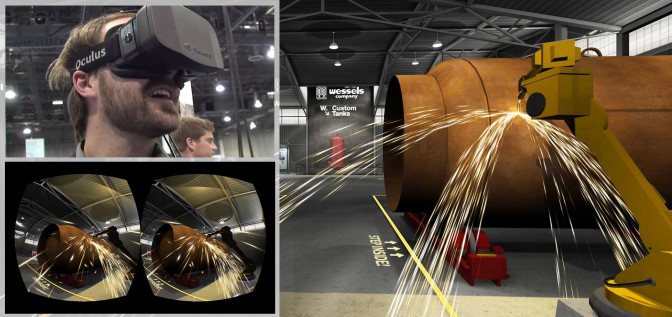 How Do I Install The Software?
1) Download the PC Software Package or the Mac Software Package
2) Unzip the folder
3) Click the Wessels icon
Use 1280 x 800 resolution for best results.
What If I Don't Have the Oculus Rift Virtual Reality Headset?
That's Okay! You can explore the Virtual Warehouse in any web browser that supports the Unity Web Player plugin.
Just click the Explore in Your Browser button to get started.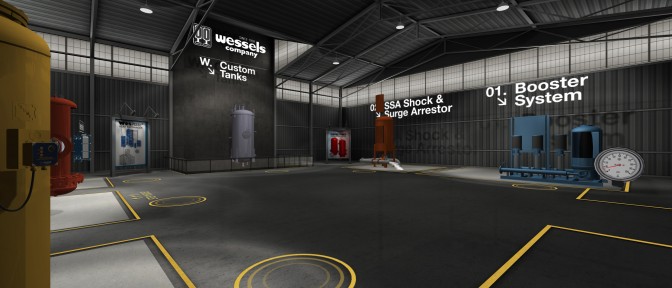 How Do I Use the Virtual Warehouse?
You can use your mouse and keyboard keys (W, A, S, D, + Shift) to navigate the Virtual Warehouse space. You can also hook up a video game controller.
Be sure to walk over the yellow circles on the ground to activate all the different Product Animations.
What's The Best Way To Experience the Virtual Warehouse?
We'll be taking the Wessels Company Virtual Warehouse experience around with us to different Trade Shows throughout the year. Follow our News Section or sign up for our Newsletter to see where we'll be exhibiting next so you can try out the full 3D Virtual Warehouse experience!